Save Time & Money with a Next-Gen Cloud PBX
Stop wasting time and money trying to manage and maintain an outdated PBX. If your current PBX requires you to have to check a manual and spend time trying to do every day simple tasks then it's clearly not working for you. You need a cloud PBX that stops wasting your time, efforts and money and simply works so you can focus on other important tasks.  
Enter 3CX. Our cloud PBX solution is powered by 3CX and is the most flexible, scalable, easy to use and value for money cloud PBX available in the market. Packed with Unified Communications features such as website live chat, smartphone apps, video conferencing, SMS, Facebook integration and more – at no additional cost – all included in your cloud PBX system.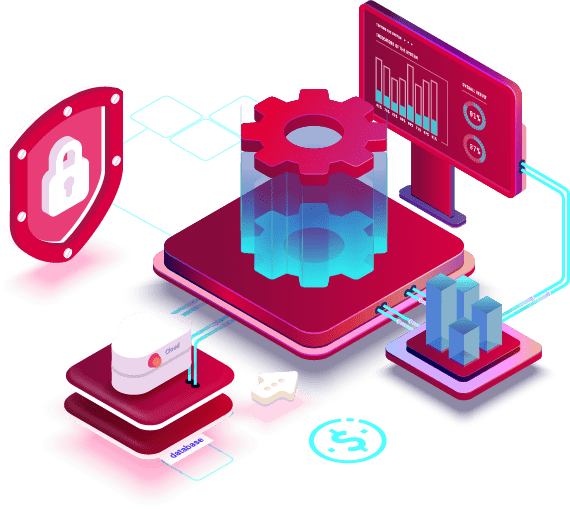 Adding, editing or deleting extensions should be a straightforward task. Not so with many PBXs in the market. With 3CX Cloud PBX you can say goodbye to ongoing management, maintenance and updates as we do all that for you. Simple tasks such as adding and deleting extensions can be done by you.  
No hidden costs and add-ons. With 3CX Cloud PBX what you see is what you get. With straightforward pricing and plans in combination with CallnClear's SIP Trunk you'll see those telco costs plumet. And forget about maintaining or purchasing a dedicated server like you would with an on-premise PBX.
No need for additional hardware
Our cloud PBX comes with native apps for Windows, Mac, iOS or Android. Therefore, you don't need to purchase an IP Phone for every employee.  A laptop and a headset will do the trick perfectly. Never miss an important call again and schedule video calls without downloading a plugin or extension – all you need is a browser. 
A Cloud PBX for Contact Centers
If you're running a contact center with large amounts of call traffic then 3CX Cloud PBX is the perfect solution. It enables you to centralize all your incoming calls, emails and messages. Integrate WhatsApp, Facebook, business SMS and your CRM. Setup up advanced call center queue strategies and generate granular call reports.