Available for all OS : The ZoiPer Softphone
The plethora of softphones are available for Windows, Mac, iOS and Android appliances. ZoiPer's softphone is one of the very few that support Linux too making it a unique softphone. With advanced security features and contact synchronization the ZoiPer softphone is the perfect solution for tech-savvy users.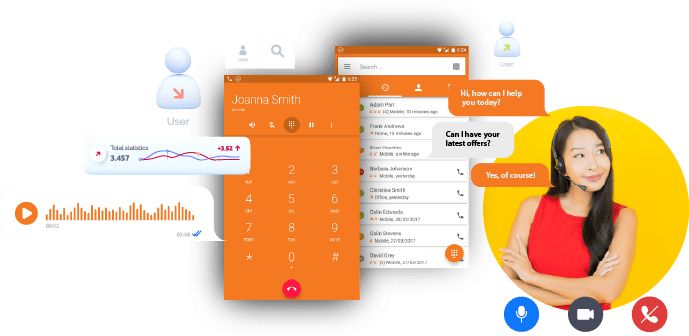 Calls, messages, video. All are encrypted with the ZoiPer softphone with the highest possible levels of security using encryption technologies TLS/SRTP and ZRTP. 
No matter where your contacts are saved the ZoiPer softphone will look up all your contacts lists to display the caller ID, always know who is calling. 
Linux, Windows, Mac, iOS & Android
One of the few softphones available for Linux, Mac, iOS and Android you can use ZoIPer's softphone no matter which OS you're running.